Toxificks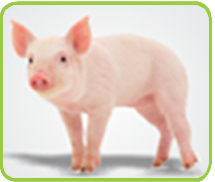 Detoxify feed and other raw materials
Toxificks is designed to bind mycotoxins like aflatoxins, ochratoxins, deoxynivalenol and zearalenone, and to inhibit moulds. Composed of Hydrated Sodium Calcium Aluminiosilicates, Sodium bentonite, buffered organic acids, MOS, Activated charcoal, Bacillus Subtilis, Lipotropic agents and certain antioxidants.
Benefits
Detoxifies feeds and other raw material ingredients.
Prevents growth of mold & bacteria.
Protects liver functions & immune status.
Deactivate mycotoxins and radicals.
Improves overall animal immune response to medication and performance.
To get more info on Toxificks click here 


Or please get in touch with us at info@adbioenz.com