AddGuard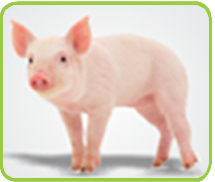 AddGuard is a synergistic blend of antioxidants BHA, BHT, Ethoxyquin, Citric Acid, Lecithin and Orthophosphoric Acid. Oxygen reacts preferentially with BHA & BHT rather than oxidizing fat, oil, there by protecting them from spoilage. These are mainly used to preserve food, odour, colour and flavour. Ethoxyquin control oxidation particularly in propagation phase scavenging / removing free radicals. lt also takes care of colour, less due to oxidation of the natural carotenoid pigments. Citric Acid is a weak organic acid acts as a natural preservative. lt is involved in the physiological oxidation of fat, proteins and carbohydrates.
Benefits
Binds oxygen and prevents oxidation.
Prevents free radicals formation and scavenge free radicals.
Protects nutrient values of feeds, improve shelf life.
Retains freshness & palatability.
Thermostable and suitable for any ingredients.
Reduces oxidative stress and maintain health.
Dry and Free flowing helps in homogeneous mixing.
Enhances efficacy increasing the surfactant area of the molecules.
Totally metabolizable and non toxic.
To get more info on AddGuard click here        


Or please get in touch with us at info@adbioenz.com