ADDElectro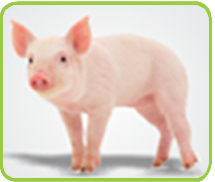 ADDElectro is a Specially formulated Electrolyte for treating various kinds of stress in bird / animals due to extreme climatic condition, diarrhoea, post antibiotic / coccidation therapy, vaccination, liver damage transportation, etc. To ensure the growth and general welfare on the health of birds / animals, Advanced Biotechnologies has developed a super quality stress reliever that is a blend of Osmolyte, Probiotics, OrganicAcids, Vitamins, Minerals, etc. in an instant energy base.
Benefits
Compensates minerals, vitamins and fluid loss instantly.
Compensates the loss of electrolytes and osmolytes occurred during stress and restores water electrolyte balance.
Relieves stress efficiently due to heat, dehydration osmotic and oxidation.
Relieves any stress due to debaking, transportation, vaccination, antibiotic
Provides adequate calorie and nutrients to the dayold chickens and birds.
To get more info on AddElectro click here       


Or please get in touch with us at info@adbioenz.com