Acidifee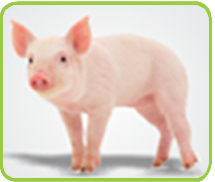 Helping digestion and absorption of nutrients
Acidifee is a unique acidifier that reduces the pH value of the gut contents and maintains its acidifier activities throughout the GIT, thus helping digestion and absorption of nutrients in a more effective way.
Benefits:
Control of Pathogenic organisms in gastrointestinal tract.
Assists with pH Modulation in the Stomach.
Improvement of weight gain and FCR.
Lower dosage and higher efficacy.
Sanitization of feed's thus increasing its storage time.
To get more info on Acidifee click here   


Or please get in touch with us at info@adbioenz.com