Minmix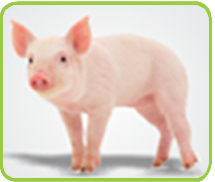 Balanced nutritional supplement
MinMix is a customized blend of Enzymes, Vitamins and Trace Minerals. It takes care of balanced nutritional requirements.
Benefits:
Maintains health, muscle and bone strength.
Improves growth and body weight.
Increases egg production and hatchability.
Enhances quality of egg shell and reduces egg breakage.
Improves nutritive value of eggs.
Prevents delayed maturity and repeat breeding.
Prevents Perosis, Osteomalacia & Anoestrum, etc.
Prevents Leg weakness and lameness.
Prevents poor feathering and poor growth and mortality.
Builds up immunity power and greater disease resistance.
Alleviates stress.
To get more info on Minmix click here       


Or please get in touch with us at info@adbioenz.com